This is the simplest way to download a YouTube Music Videos in avi format for SMC.   No extra software necessary!  Also works to convert just the music portion of the video to an mp3 or ogg file.   Easy as 1 2 3…
Steps:   Copy the YouTube video link   example:  http://www.youtube.com/watch?v=d1aSMhAAWg8&fmt=18
Goto mediaconverter.org to convert and download     http://mediaconverter.org/
and that's it,  your ready for SMC.
Here's the step by step:
1)  Copy the link to your Video from YouTube
Goto http://mediaconverter.org/ and Paste in the YouTube link.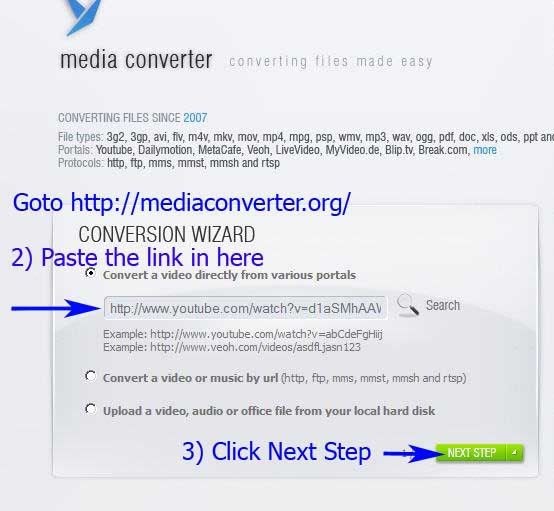 If you are converting wanting to convert the video then select AVI,  else
select mp3 or ogg for a music file.
I would recommend not setting these values,  let the converter handle it,
 based on the YouTube video specs. 
JUST CLICK NEXT STEP.   Advanced users can play with these to
cut down the converted file size.
A few screens will flash while its doing the conversion:  Coffee break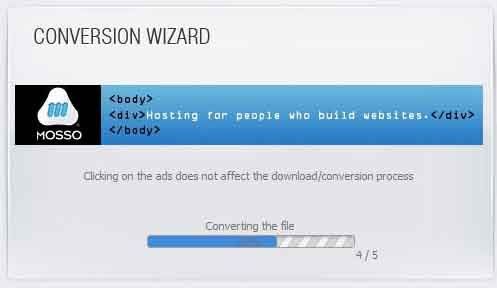 A few minutes later the  Conversion is done.   Time to download the file to your computer.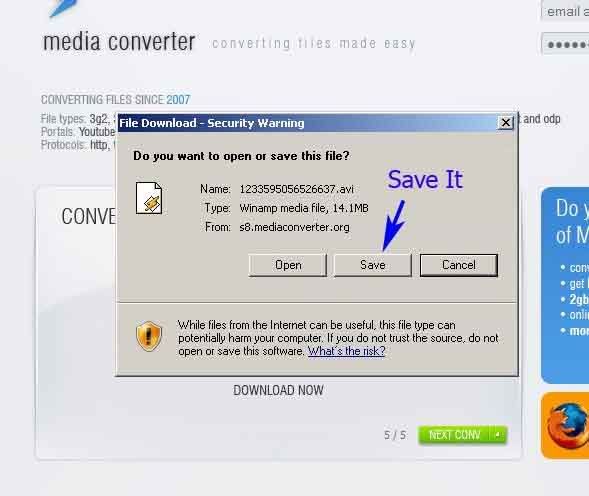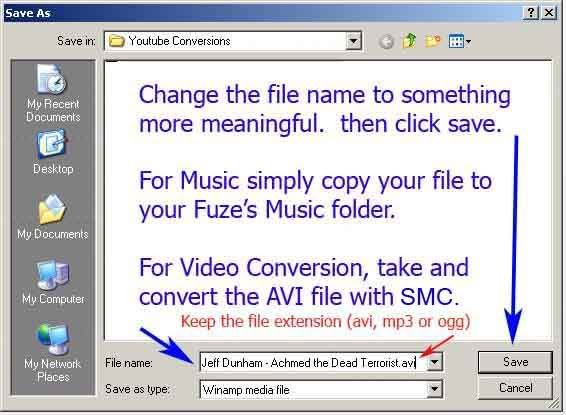 If you converted a Video for your Fuze, then continue with SMC and convert the AVI file using SMC to the Fuze.
If you created a mp3 or ogg music file, then you know what to do!   Right?  ^.^  (Add it to the Fuze's Music Folder)
Cheers,
ps.  Advanced users please share your settings that reduce the video file size
Message Edited by niko_sama on 02-02-2009 01:53 PM