I have an e260v2 that I bought used around 1 1/2 months ago. It's worked fine for that long. But a couple of days ago I reformatted my PC's hard drive, and things started going south.
BEFORE ANYONE SAYS IT: Yes, the firmware is up to 3.01.16A
The Sansa didn't immediately install its drivers when I first connected it after reinstalling Windows. The little Sansa icon never showed up on the taskbar. When I connect it to ANY USB port (hub or otherwise) it doesn't charge, and nothing shows up on My Computer. No drive or anything. It says Connected on the Sansa itself, though. So I went into the settings and forced it into MSC. It charges, and stuff shows up on My Computer.
Of course, if it had worked, I wouldn't be here.
Still no drivers installed, but at least it shows up. BUUUUUUUUUUUT…
This is what shows up in My Computer:

Drive F only shows up when the Sansa is plugged in. The drive is inaccessible. It isn't recognized by Windows; it tells me to put a disk in drive F.
And this is what's inside the SANSA E260 folder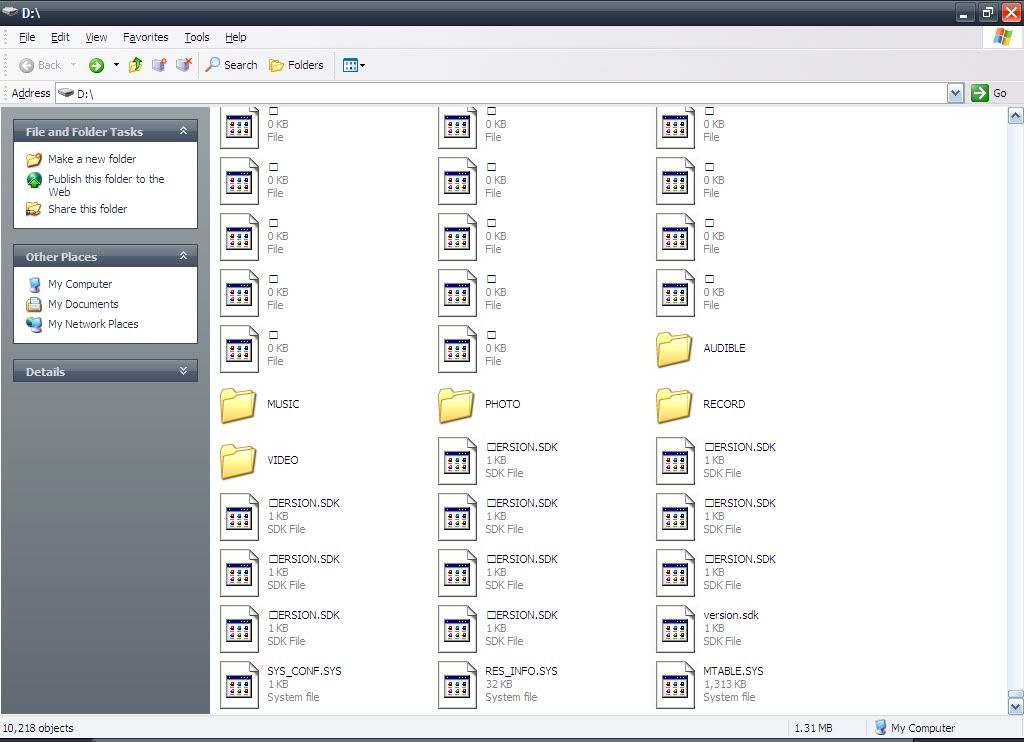 No syncing; no files in any of the folders; no interface with the computer, basically. Sansa itself works fine, though. Anyone have any idea of what to do?
Message Edited by tgsos on 08-07-2009 06:34 PM