A Fresnel Lens Accessory (flat lens) that would clip ahead of the Sansa screen.
This would make the Sansa screen appear larger and be easier to view continuously
over a period of time.
Using an Owl card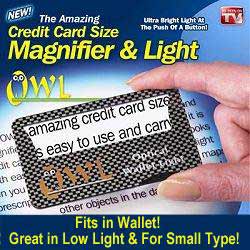 works, but you don't need the light and the lens should be the full size 
of a credit card with clips to hold it to the Sansa.