As the increasing improvement and popularity of DVD technology, some DVD freewares are becoming the substitutes for the expensive commercial softwares. Not only in DVD play, but also in DVD copy, DVD snap, DVD author, even DVD burn, there are some easy-to-use and relatively stable freewares for you to choose.
Following are the 10 freewares in processing DVD which can perform well in DVD copy, DVD rip, DVD play, DVD author and DVD burn.
DVD Copy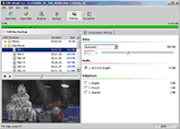 DVD Shrink is a versatile freeware for fitting a DVD-Video disc on a single DVDR disc.
If you want to make backup copies of your DVDs on hard disk, you can use Windows Media Center or another DVD media player to play the DVDs on your PC. The program lets you rip the DVD to your hard disk in a variety of formats, including a lossless one that keeps the image and audio quality intact. You can choose other formats if you want to save hard disk space. And you can also customize the quality on any DVD you rip.
DVD Shrink will preserve all your DVD content, including menus, trailers, subtitles, and so on. If you'd like, though, you can eliminate any of that content as well. Maybe best of all, it's free.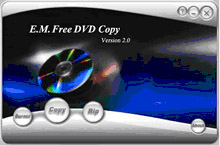 E.M. Free DVD Copy is an easy, effective, handy DVD movie backup and rip software. By using E.M. Easy DVD Copy, you can easily copy DVD to hard disk with a high speed and high quality and rip DVD to all popular video and audio formats such as AVI, MPEG, WMV, DivX, MOV, 3GP, MP3, WAV, WMA, AAC, AC3, M4A, OGG, etc. and you can copy DVD movie to iPod, iPhone, PSP, Zune etc. portable players.
You can also copy or shrink your favorite titles, pgc, chapters, subtitles and audios to hard driver or blank DVD disc. The size of the compressed DVD movie can be decreased to 20% of the original file.
DVD Player
3.MPC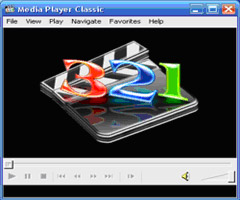 Media Player Classic (MPC) is a compact media player for Microsoft Windows. The user interface of the application mimics that of the old, light-weight Windows Media Player 6.4, but it integrates most options and features found in modern media players.
It has a built-in DVD player with real-time zoom and a built-in MPEG2/SVCD/DVD codec.It supports AVI subtitles, QuickTime and RealVideo(requires QuickTime and/or Real Player) .
It also supports selectable SVCD/CVD subtitles and lots more. The best part of Media Player Classic is the ability to modify the filters when playing your favorite video files.
4.VLC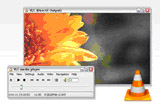 VLC media player is a highly portable multimedia player for various audio and video formats (MPEG-1, MPEG-2, MPEG-4, DivX, mp3, ogg, …) as well as DVDs, VCDs, and even various streaming protocols. It can also be used as a server to stream in unicast or multicast in IPv4 or IPv6 on a high-bandwidth network.
DVD Ripper
5.DVD2AVI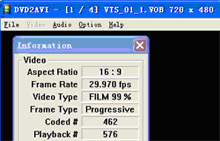 DVD2AVI is actually the best application there for decoding DVD. So why has it not been mentioned before as the best method of making DivX? Basically because it has too few options to make a good quality movie. For example, you cannot just crop and resize the video.
DVD2AVI allows you to create a D2V project file for your VOB files after you have ripped them with some DVD ripper. After you have ripped the files, open DVD2AVI and select the VOB files you want to convert,and finally,you can create a D2V project file for the selected VOB files.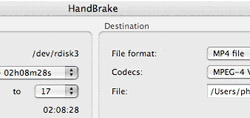 HandBrake is a tool for converting DVDs (or VIDEO_TS folders on your hard drive) to MPEG-4 files available on PC, iPod, or other compatible devices.
Windows users can choose between GUI and CLI versions and both of them require DVD43 to be installed if you want to rip copy-protected DVDs. When you browse the DVD, be sure to choose the VIDEO_TS folder and then select the "title" that contains the actual movie. Specially,for Windows users , HandBrake definitely makes it easy to copy DVDs to your iPod, though the overall process still takes a few hours.
DVD Author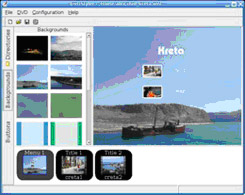 DVDStyler is a cross-platform DVD Authoring Application. It is a free software distributed under GNU General Public License (GPL). Here are some Features: you can drag and drop MPEG files directly; you can import image file for background; you can create NTSC/PAL menus; you can place text and images anywhere on the menu screen; you can change font,font color and background color; you can put basic text buttons; you can copy and paste any menu object; you can set chapters for each movie. DVDStyler provides a complete package for authoring DVD , creating an ISO image and burning to blank media. DVDStyler is available for both Linux and Windows.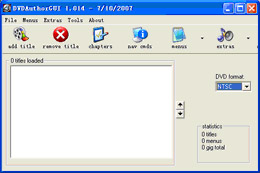 DVD Author GUI is a GUI frontend for dvd author and related tools. By DVD Author GUI, you can intergrate titles, titleset, menus, audio streams and create ISO Image. It has a powerful and complete interface to generate DVD menus.
DVD Burner
9.ImgBurn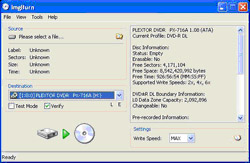 ImgBurn can write most image types to CD / DVD and it supports all the latest writers (including booktype / bitsetting on many of the major ones - i.e. BenQ, LiteOn, NEC, Plextor, Sony). You can even use ImgBurn to erase / format your rewritable media!
As ImgBurn allows you to create ISO images from files on your hard drive,and burn them directly to a disc,it becomes even more superb software than other related ones.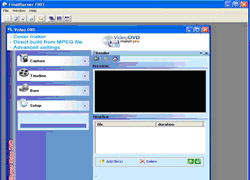 FinalBurner is a alternative freeware to expensive CD and DVD burners. You can create data, audio, and video disks and burn them onto any type of media, such as CD R/RW, DVD+R/RW, DVD-R/RW, and DVD DL. Before starting burning ,there is no need for you to do tedious or confusing configuration,and the only thing you should do is to select a few main settings. FinalBurner's artificial intelligence will find the perfect recording balance.
By using FinalBurner you can burn data CD/DVD, audio CD,or Video DVD, and rip audio from audio CD.
Message Edited by howerson on 07-25-2008 01:29 AM